06 Oct

September favourites

We are in the midst of autumn and I am loving every second of it. The relentless rain, the coolness in the air, the early darkness and the waning, auburn leaves. Absolute bliss. Here are a few things I have grown a fondness for this September:
This has quickly become my holy grail face oil. Khalas. No ifs or buts about it. I've been using this more or less every evening in the last two months and it is the first time in YEARS that I did not get any hormonal breakouts.
During the luteal phase of the menstrual cycle where women most commonly experience PMS, I always get at least one painful cyst around my chin that takes FOREVER to calm down, which then proceeds to mark a stubborn scar, taking another 6 months to fade. So I essentially have numerous dark spots on my face. Now, although I am doing a lot nutritionally to address hormonal imbalances and will continue to do so, the Desert Island Face Oil was one of the things I added to my routine – 3 drops all over my face immediately after praying Isha, i.e. I try to apply it as early as possible at night to maximise the oil's time on my skin. It smells amazing, causes no irritation, and makes my skin glow and in the morning my skin feels soft and supple.
Of course, everything else I do is just as important: getting enough sleep, drinking water, eating daily greens, de-stressing, limiting caffeine intake. This oil, though. Just wow. Highly recommend.
2. Blueberry Soy Exfoliating Cleanser
The texture of this cleanser is perfect for my skin slightly dry skin. It is creamy and light, and yet contains AHAs which are chemical exfoliants, thus gently sloughing off unwanted dirt without stripping off natural oils. The biggest plus is that it does not leave my skin feeling tight and I don't feel the urgency to quickly slather on moisturisier to counter any grey dryness. Magic!! Alas, Eminence are no longer stocking this cleanser and I have not yet tried any of their other cleansers so I cannot recommend an alternative.
Remember, this is what works for me. I have changed up my routine as I've grown and will continue to upgrade and change-up my routine as my skin, mind and body does. Do not force a routine on yourself that doesn't feel right for you. We all have different bodies and things that work best for ourselves so the best thing you can do is LISTEN TO YOUR BODY. If it doesn't feel right, just stop. Do not be lazy with your skin and health. Understand it is always going to be a bit of work but hey, you only get one body and one face your whole life. Be good to it!
3. Heartwork Podcast by Qalam Institute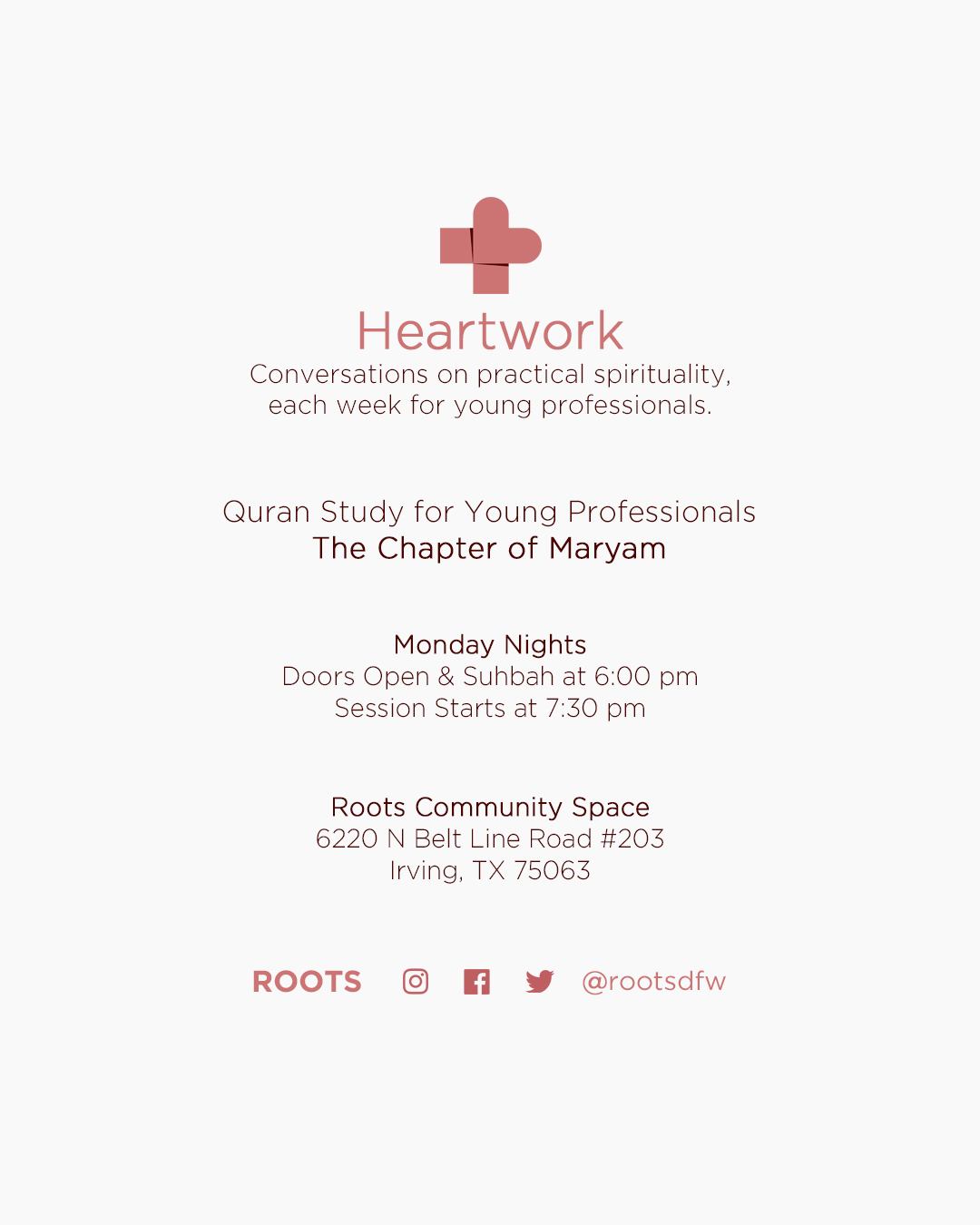 I used to attend an amazing course on Islamic sciences in Euston by CEI (they still run the classes) and the tafsir teacher, Dr Saquab Ashraf, once said that we have many people reading and memorising the Qur'an without necessarily learning or understanding the meaning; we need huffadh, but we are lacking in people who can adeptly understand and interpret the Qur'an. Ustadh AbdelRahman Murphy, from the Qalam Institute, talks about exactly this in the Heartwork Podcast – about the glory in understanding the words, themes and meanings of the Qur'an. I have gained so much love and appreciation for the Qur'an after listening to AbdelRahman Murphy's explanation of Surah Maryam. I listened to it last year and began listening to it again because the advice and interpretation is invaluable.
AbdelRahman Murphy speaks in a way that is relateable to millenials and makes the Qur'an accessible – he is witty, funny and pours gems of knowledge on Surah Maryam, as well as everyday life, family, parenthood, money, ego, politics and everything in between. A must listen.
4. Normal People by Sally Rooney
This book had my heart aching in a way that a book has never done before. Sally Rooney deftly describes thoughts and opinions that I have felt but was never able to put into words. I don't really know why I am recommending this book because it is just so… sad. I couldn't connect with any of the characters and the modern romance was frustrating at times, juvenile at worst. I guess that is the wonderful thing about reading books that can conjure such despondence… and frankly, that is why you should read it.
A side note: thank you to my beautiful friend Nadia for explaining so artfully what literary novels are. Acknowledge your rightful awesome-ness Nadia!